Barbara Kent: 1906-2011
October 25, 2011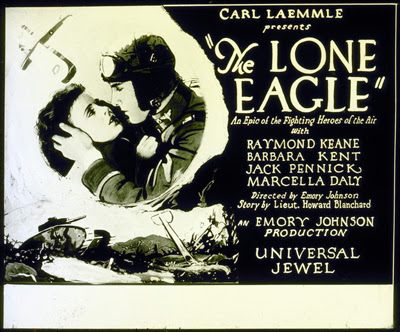 Today we pay tribute to Barbara Kent, one of the last surviving actors of the silent era who died last week at the age 103. Kent's first screen appearance came in the role of Hertha in Clarence Brown's steamy Flesh and the Devil (1926) starring John Gilbert and Greta Garbo. Not a bad way to start! Those of you that know the film will remember Kent as playing Lars Hanson's teenage sister with the hopeless crush on Gilbert's character, Leo von Harden.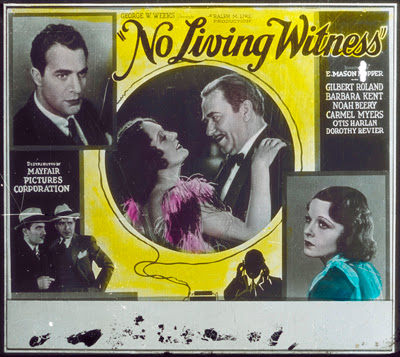 Though her film career was relatively brief (1926-35) Barbara Kent appeared an a number of noteworthy silent films, most notably as Marjorie in William Wyler's gritty boxing saga The Shakedown (1929), and as lead character Mary in the touching Lonesome (1929). For the past year and half she has also appeared uncredited on the masthead of the groundbreaking blog Starts Thursday! Yes folks, that's her helplessly helplessly surrendering to Raymond Keane passionate embrace atop this very web site.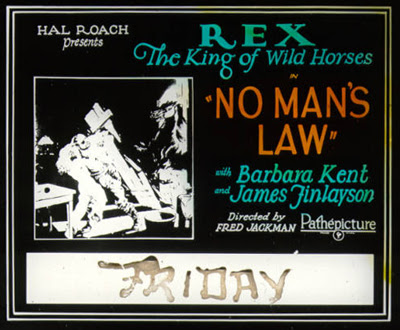 It is has been widely reported that Kent was the last remaining adult actor from the silent era, which may or may not be the case depending on how you define the term.  Carla Laemmle who just turned 102 was 16 when she appeared in The Phantom of the Opera (1925).  What is not in question however, is that we have lost one more of the few remaining gems of the silent era, a reminder that we should treasure those that remain all the more.
The Lone Eagle image courtesy of the Niles Essay Silent Film Museum, No Living Witness image courtesy of the Rob Brooks Collection, and image of No Man's Law courtesy of the Cleveland Public Library.