Coming Attraction Slides in the Middle East?
July 27, 2010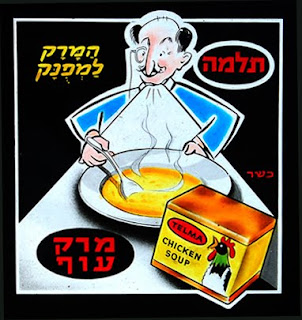 Recently I have come across two advertising slides for Telma, a manufacturer of kosher instant soup. From the information I have, these slides were used during the 1950s in cinemas in Tel Aviv, Jerusalem, Haifa, and elsewhere Israel and promoted an instant form of kosher chicken soup with smoked beef.
The listing for these glass slides indicates that they measure "around 3.5 x 3.5." My guess is that this is slightly inaccurate and that the slides actually measure a square 3 ¼ inches which was the standard outside the U.S.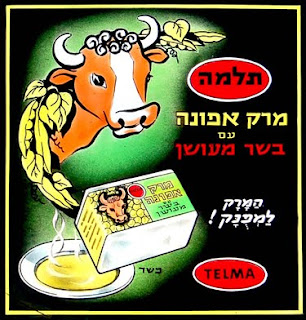 The existence of these slides interests me mostly because they provide evidence that at least some number of Israeli cinemas were equipped with projectors for screening lantern slides, raising the question as to whether glass slides were also used in Israel (or anywhere in the Middle East) to advertise coming attractions.
Thus far in my search I have only found coming attraction slides in a fairly small number of countries, and none in the Middle East or Africa.
If you know of examples or have knowledge or experience coming attractions in these locales, please take a minute and share what you know. Likewise, if you're fluent in Hebrew, it would be wonderful to have accurate translations for the two slides pictured above.