For the Love Film Blogathon: Louise Platt, Forgotten No Longer
February 18, 2011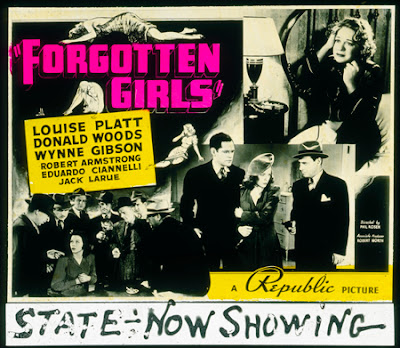 The 2011 For the Love of Film (Noir): Film Preservation Blogathon continues today with Forgotten Girls (1940).  This proto-noir featured Louise Pratt as Judy Wingate, a young lady sentenced to prison for a murder she didn't commit (actually she started the job with a frying pan, but somebody else finished him off).  Fortunately her stepmother's underworld friends spring Judy from her cell through a scheme involving a dynamited corpse.  Though Judy's flight to freedom might seem to be a step in the right direction, as you might expect, complications inevitably arise...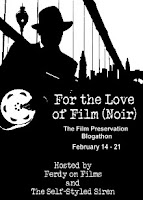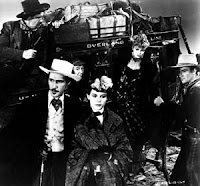 Louse Platt made only a handful of films during her career but there is considerable range among these limited offerings.
She played Lucy Mallory in John Ford's epic Stagecoach (1939), appeared in a handful of late-1930s and early-1940s noirish dramas including Street of Chance (1942), and is remembered by classic soap opera fans from her role as Ruth Jennings Holden in The Guiding Light (1958-59).
When Loise Pratt passed away in 2003 she was the last surviving cast member from Stagecoach.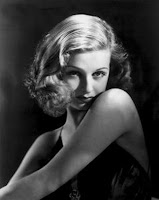 Though Loise has left us for the great sound stage in the sky, I feel confident that she would join me in encouraging you to consider donating to this years Film Preservation Blogathon.
The funds collected in this year's campaign go directly to support preservation of film noir classic The Sound of Fury (1950), an intense drama long overdue for preservation and return to the big screen.
Now quit yer stalling.  Click the link and toss your pocket change in the kitty.
Louise will love you for it.