Sing Along With Roscoe!
September 6, 2010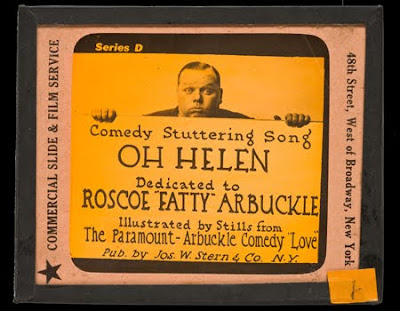 Though my intent with STARTS THURSDAY! is to focus exclusively on coming attraction advertising, there are sometimes slides beyond that scope that are just too wonderful not to share. Such is the case with this delightful set of sing-along slides featuring Roscoe "Fatty" Arbuckle. These came to my attention by Donata Pesenti Campagnoni, conservatore at the Museo Nazionale del Cinema in Torino who so generously shared these images with me.
The seven slides in this series are illustrated using scenes from the two reel Comique comedy Love (1919), starring and directed by Roscoe Arbuckle, with cast members including: Al St. John, Winifred Westover, Frank Hayes, and Monty Banks. Among this cast, Westover, Banks, and of course, Arbuckle, are pictured in the "Oh Helen" slides.
According to Starts Thursday friend Galen Wilkes, it is uncommon to see illustrated song slides as late as this 1919 series. Galen also noted that the practice of putting lyrics (not just the chorus) in sing-along slides was introduced around 1910 by Century Slides.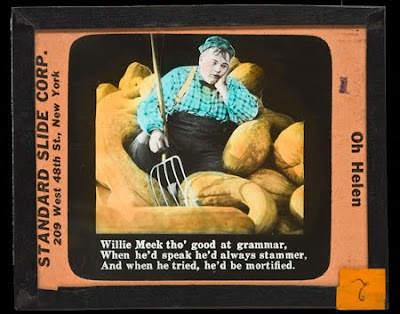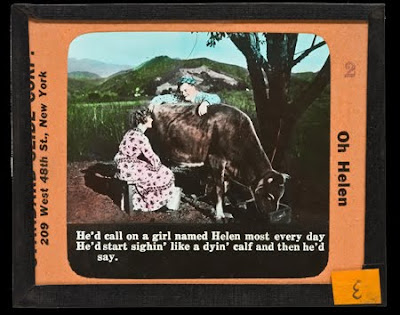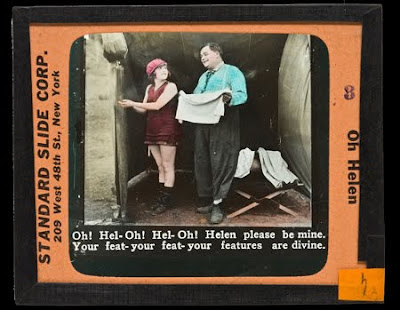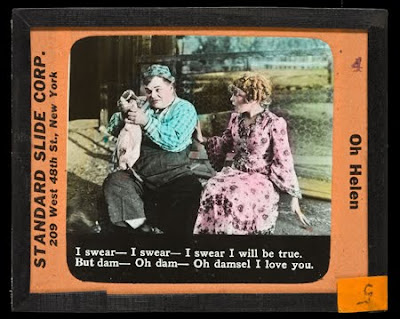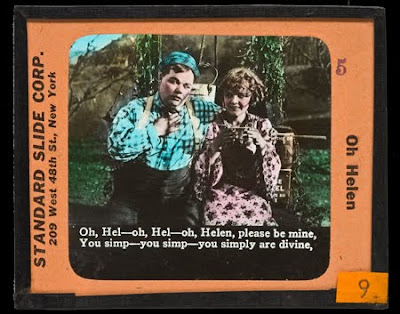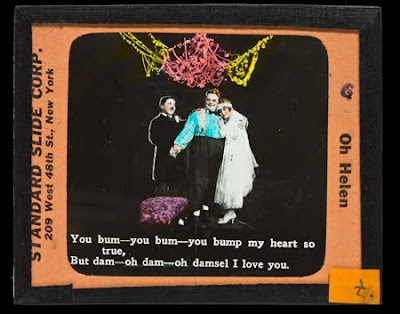 Interestingly (perhaps) the sheet music for "Oh Helen" was published in 1918, some time before the the film Love was released (March 2, 1919). The cover for the sheet music is dedicated simply to Roscoe "Fatty" Arbuckle, Paramount Star, and prominently features his portrait, but makes no mention of any specific film title. This leads to one possible conclusion that the song was not originally published with any particular film in mind, or that Standard Slide Company just opportunistically combined images from Love with the musical lyrics of the featured "Comic Stuttering Song." This conclusion seems even more plausible since the film itself contains no reference or comic business to stuttering.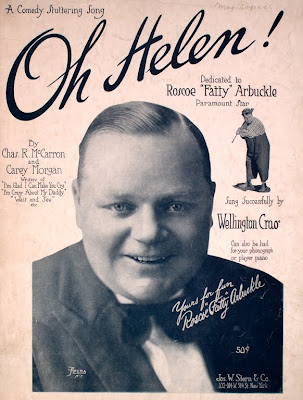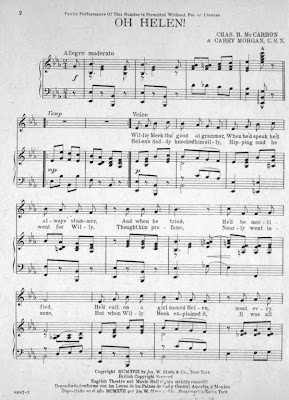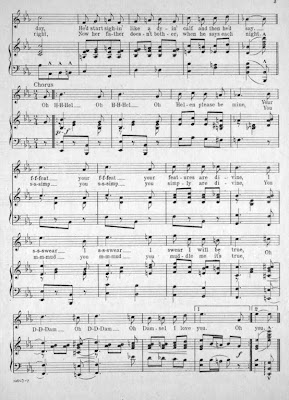 Slide images in this article courtesy of Museo Nazionale del Cinema, Torino, Italy.