Solve the Mystery! Name the Stars!
December 9, 2011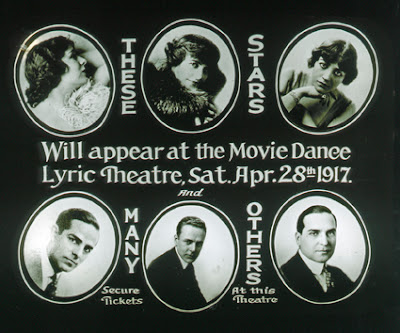 It's time for audience participation! Can you name these six dancing stars? In 1917 their images alone were (presumably) enough to sell the show. That must have been the case since the advertiser found it unnecessary to include their names in the advertising slide. Apparently he slept through the lesson where they taught the the Four W's of Advertising.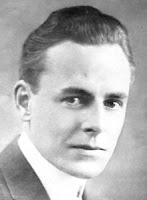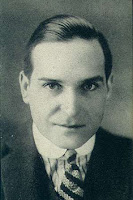 Through diligent research (meaning that I asked my good friend David Kiehn) we have confirmed identification for 4/6 of the cameos. I'm kicking myself for missing one that I should have recognized immediately, but the others would definitely have taken some digging.
Have you figured them out yet?
Still scratching your head?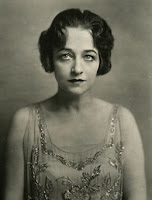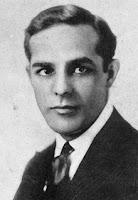 The year 1917 was just the beginning for these four, all went on to long and successful careers in film, and even television for two of them.
I'm stalling now, giving you time to think.
Seriously, you don't recognize any of them?
How about a list of their most recents films at the time of the dance?
Susie, The Sleuth (April 16, 1917) [Vitagraph]
Sleeping Fires (April 15, 1917) [Famous Players]
The Hawk (April 23, 1917) [Vitagraph]
God's Man (April 1917) [Frohman Amusement]
Give up?
The four stars identified thus far are: Pauline Frederick (top right), Antonio Moreno (bottom left), Edward Earle (bottom middle) and Earle Williams (bottom right).
And now the fun really begins! ...who are the other two? ...the women at the top left and center?
Solve the mystery by entering your answer as a comment below.
Please hurry, I'm dying to know.
---
UPDATE: December 11, 2011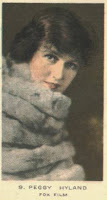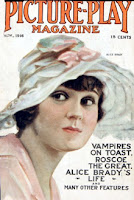 We have a winner!  Many many thanks to Mary who dug in and found reference to this event in the April 21, 1917 issue of Moving Picture World.  The two missing pieces of our puzzle are Alice Brady (top left) and Peggy Hyland (top center).
The dance held in the Baltimore Lyric Theatre and was apparently quite the affair, including a "grand march" that preceded the festivities. Other participating stars not included in this slide were: Ethel Clayton, Anita Stewart, Carlyle Blackwell, Thomas Meighan, and Robert Warwick.
Undoubtedly a good time was had by all.