The Management Wishes You a Merry Christmas
December 24, 2010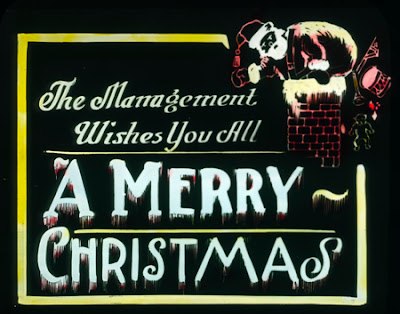 Product advertising and coming attraction promotion were not the only reasons that theater operators used lantern slides. In this exceptionally topical example an exhibitor wishes their patrons a Merry Christmas.
...and now, almost a century later, I'll take advantage of this opportunity to do the same.
Happy Holidays from STARTS THURSDAY!
Slide image courtesy of Niles Essanay Silent Film Museum.