Washing and Greasing with Mom
May 7, 2011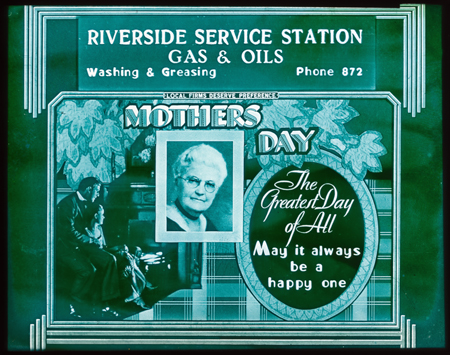 Inspired by the death of her own mother (Anna Marie Reeves Jarvis), the concept for our "modern" Mother's Day holiday was envisioned in 1908 by Anna Jarvis of Grafton, West Virginia as a day to honor one's mother. In 1914, following six years of persistent campaigning, the U.S. Congress passed a Joint Resolution, and President Woodrow Wilson signed it, establishing Mother's Day as a national holiday.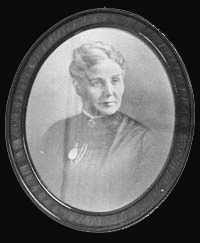 As time passed, Anna Jarvis became increasingly concerned over the commercialization of Mother's Day, stating "I wanted it to be a day of sentiment, not profit."
She opposed the selling of flowers and described the use of greeting cards as "a poor excuse for the letter you are too lazy to write."
[Imagine what she would have thought about presenting mom with a lube job on her "special day."]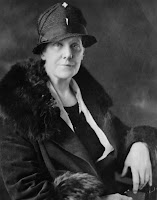 In 1923 Jarvis filed suit against New York Governor Al Smith, over a Mother's Day celebration. When the court threw the suit out, she began a public protest and was arrested for disturbing the peace.
Anna Jarvis never had children of her own. She died in 1948, blind and penniless at age 84. She is buried next to her mother in a Philadelphia cemetery.
Now it may just be me, but doesn't Anna Jarvis' mother bear a striking resemblance to the idealized 1920s mother in Riverside Service Station's advertising slide?
It hardly seems likely that she would have approved.