William S. Hart: Hamlet on Horseback
December 6, 2010
On this 146th anniversary of his birth, STARTS THURSDAY pays tribute to most stoic cowboy ever to ride the range: William S. Hart!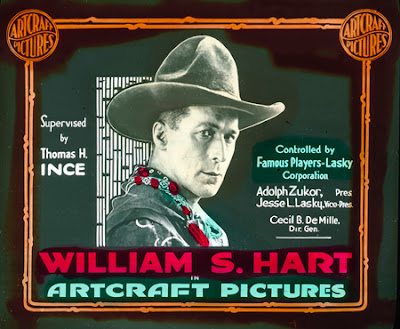 William Surrey Hart was born on December 6, 1864, four months before the Lee surrendered to Grant at Appomattox. He began his acting career on the stage during his twenties and became a successful Shakespearean actor on Broadway, also appearing in popular melodramas as well as the original stage production of Ben-Hur in 1899.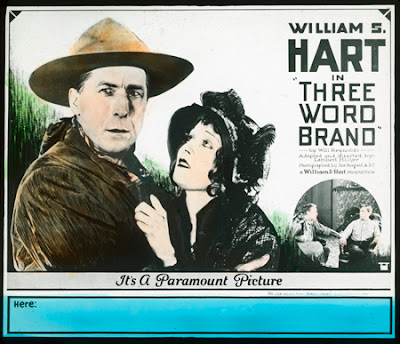 Hart's stage performance eventually led to his 1907 screen debut in a one-reel adaptation (if you could call it that) of Ben-Hur in which he played the role of Messala. This abbreviated version featured only two actors (Herman Rottger played Ben Hur) and focused exclusively on the climactic chariot race. The film was released December 7, 1907 - one day after Hart's 43rd birthday. Though it marks his first screen appearance, it could not really be considered the beginning of his film career. That would come seven years later in 1914 when he left the stage behind and headed west.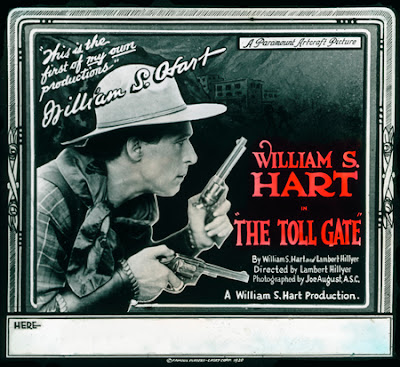 Hart played supporting roles in a couple of short films before being starring in the feature length The Bargain (1914), the film widely credited with launching him to stardom. In 1915 he starred in a series of two-reel westerns, before moving on to feature length films, first for Thomas Ince and then for Adolph Zukor's Famous Players-Lasky.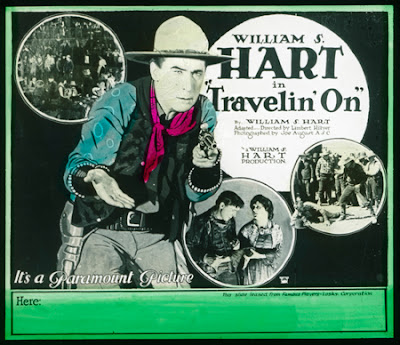 Yankee Shakespearean or not, Hart was fascinated by the "Old West" and insisted on realistically depicting western life. Over his eleven year film career he made more than 65 films, the last being Tumbleweeds in 1925 which is now recognized as one of his best. Tumbleweeds was reissued in 1939 with an eight-minute spoken introduction by the then 75 year old Hart. The introduction closes with his heartfelt farewell to the screen in a speech reminiscent of Douglas MacArthur's farewell ("old soldiers never die, they just fade away) twenty years hence.
Hart's farewell also serves as a reminder of his origin as a Shakespearean actor. When the sound era arrived in 1927 the careers of many actors from the silent era were ruined due to their (supposedly) inappropriate or inadequate speaking voices. In Hart's case, he was already over 60 years old when he made his last film in 1925. If he had only hung on until the sound era perhaps he could have been a Hamelet on horseback.
Happy Birthday Bill!
Slide images of William S. Hart promo and Three Word Brand courtesy of John Hillman.