Twenty-Five New Inductees for National Film Registry
December 28, 2011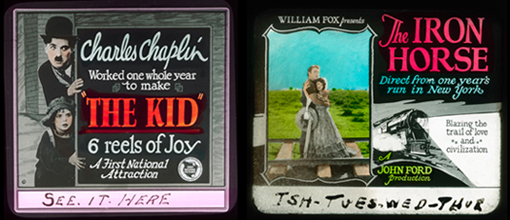 Yesterday the Library of Congress announced twenty-five new inductees to the National Film Registry.  Every year the Librarian of Congress selects twenty-five American films for addition to the Registry based on suggestions from the library's National Film Preservation Board as well as the general public.  This years selection included silent era masterpieces such as Charlie Chaplin's The Kid (1921) and John Ford's The Iron Horse (1924), as well as Thanhouser Studio's child labor exposé The Cry of the Children (1912).
Attention of the popular press has focused on the elevation of Forrest Gump (1994) and The Silence of the Lambs (1991), the only two films of recent decades to make the cut.  I am personally struck in Gumplike wonder to see these listed as two of our country's most "culturally, historically or aesthetically" significant motion pictures.  They are fine films to be sure, but it is bewildering to see them so honored when so many films of higher merit remain in the shadows.  
Citizen input is an important component of selection process.  Visit the National Film Registry web site to submit your nominees for 2012.  
The 25 films selected this year for preservation as part of the National Film Registry include:
Allures (1961)
Bambi (1942)
The Big Heat (1953)
A Computer Animated Hand (1972)
Crisis: Behind A Presidential Commitment (1963)
The Cry of the Children (1912)
A Cure for Pokeritis (1912)
El Mariachi (1992)
Faces (1968)
Fake Fruit Factory (1986)
Forrest Gump (1994)
Growing Up Female (1971)
Hester Street (1975)
I, an Actress (1977)
The Iron Horse (1924)
The Kid (1921)
The Lost Weekend (1945)
The Negro Soldier (1944)
Nicholas Brothers Family Home Movies (1930s-40s)
Norma Rae (1979)
Porgy and Bess (1959)
The Silence of the Lambs (1991)
Stand and Deliver (1988)
Twentieth Century (1934)
War of the Worlds (1953)